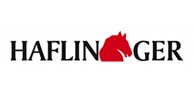 Get cozy with new Haflinger models made with natural boiled wool. We now carry a great selection of styles including their most popular Grizzly clogs and lightweight wool slippers.
Haflinger footwear is handmade and constructed of boiled wool, latex footbeds and cork soles that mold to the bottom of your feet giving you customized support. With a combinations of great designs, colors and superior fit, Haflinger Footwear provides support not just for your feet, but your entire body.
Try a pair from Sole Provisions today!